2015.5.31 Kyoto 京都

Camera: Deardorff 8×10(1925)
Film: FOMAPAN 100 8x10
GUNDLACH 8×10 Turner-Reich ANAST. F:7.0 SER II 206013

Camera: Deardorff 8×10(1925)
Film: FOMAPAN 100 8x10
Steinheil in Munchen No 16960 Gruppen Antiplanet 48mm

Camera: Canon EOS 5D Mark II
Lens: Darlot Paris F.100 (F3.6)


---
Camera: Deardorff 8×10(1925)
Film: FOMAPAN 100 8x10
GUNDLACH 8×10 Turner-Reich ANAST. F:7.0 SER II 206013 (Made in 1920s in New York)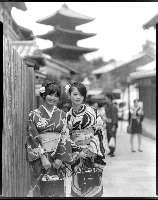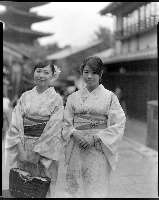 F=11, 1/30s
Looking down Yasaka-no-to from Yasaka-dori
この坂は八坂通りと三年坂を結ぶ道ですが、名前が不明。多分八坂通りでいいと思います。八坂の塔を見下ろす有名な撮影ポイントです。しかし、メインの通りではないため、人通りはそんなに多くありません。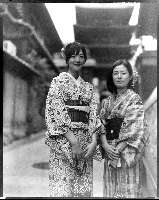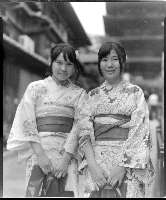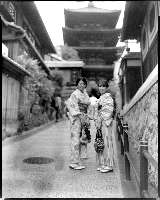 F=9, 1/30s
Looking up Yasaka-no-to from Yasaka-dori
八坂通りから八坂の塔を見上げる。レンズを上に向けると明るい空が入ってコントラストが低下するのでいやだったのですが、ターナーライヒは問題ないようです。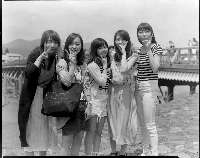 F=22, 1/30s
Arashi-yama, Togetsu-kyo Bridge. Direct sunlight is not a problem for Turner-Reich at all.
嵐山の渡月橋にて。直射日光下をずっと避けていたのですが、この場所は全く日陰がありません。しかたなく直射日光下で撮影したのですが、特に問題ないようです。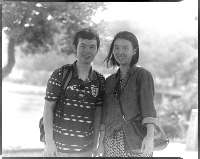 F=11, 1/30s
Togetsu-kyo Bridge. Tourists from Hongkong are interested in Deardorff 8x10 camera. Not sharp because it was taken into the sun.
直射日光をさけて木陰にからの撮影はコントラストが低下して失敗。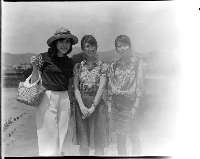 F=22, 1/30s
Leak when pushing slides into film holder. I carefully pushed the slides to avoid leak, but still leaked by strong direct sunlight.
8x10のカットホルダーの引き蓋慎重に入れたのですが、やっぱりカブってしまいました。直射日光下では引き蓋の扱いが難しいです。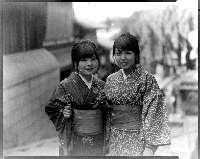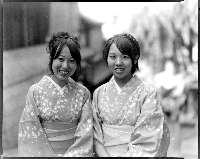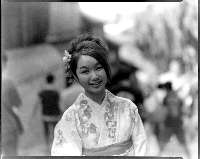 F=9, 1/30s
Sannen-zaka on the way to Kiyomizu-dera.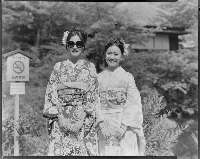 F=22, 1/30s
Tourists from Hongkong and Taiwan.
これも直射日光下ですが、問題ありません。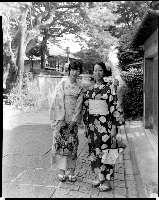 F=11, 1/30s
Nene-no-michi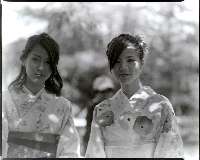 F=11, 1/30s
Shirakawa Tatsumi bridge
I though direct sunlight sould net be good for portrait. But, shadow under tree was worse because background is too bright.
直射日光を嫌って木陰で撮影したのですが、失敗。バックが明るすぎました。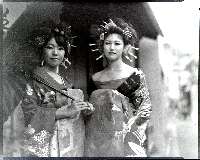 F=11, Right: Pixel crop
Oiran.
---
Camera: Deardorff 8×10(1925)
Film: FOMAPAN 100 8x10
Steinheil in Munchen No 16960 Gruppen Antiplanet 48mm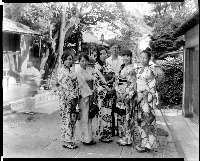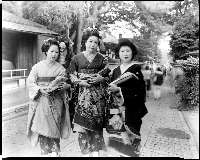 F=32, 1s
Nene-no-michi. Gruppen Antiplanet is a very sharp wide angle lens.
ねねの道の入り口。昼間は多かった人通りも、夕方になるとめっきり減ります。ここは個人宅の前なのですが、たまたまお住まいの方とお話しする機会があって、三脚を立てる許可をいただきました。



F=32, 1s
Sannen-zaka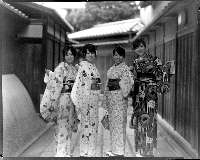 F=32, 1s
Ishibei-koji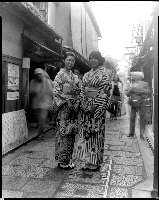 F=32, 1s
Shirakawa Tatsumi bridge
One second exposure using lens cap is not easy to avoid blur. But, I sometimes see interesting effect of even bigger blue on perople walking behind.
キャップで一秒露出だと被写体ブレが大きいのですが、モデルさん以外の人はさらに激しくぶれますので、なかなか面白い効果が得られます。
---
Camera: Canon EOS 5D Mark II
Lens: Darlot Paris F.100 (F3.6) (made in around 1865)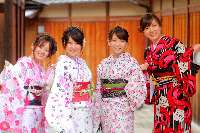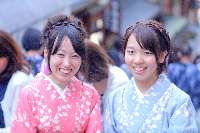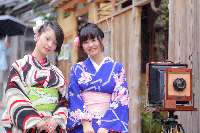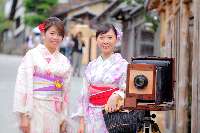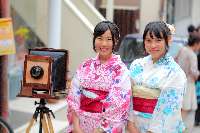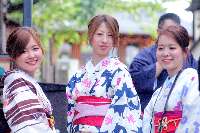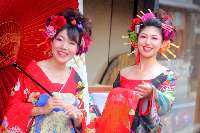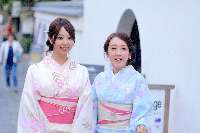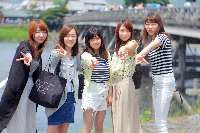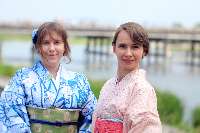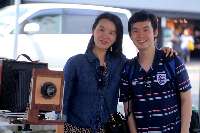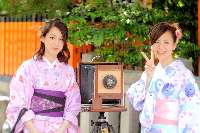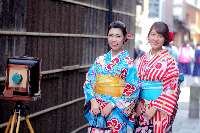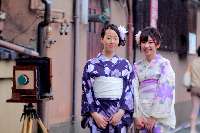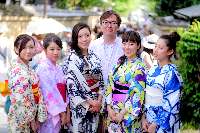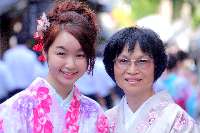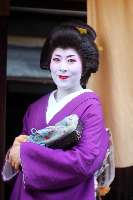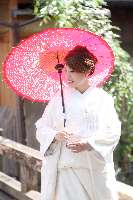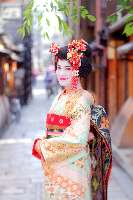 F=3.6, AE
Many tourists from a variety of contries are waring Kimono, Taiwan, China, Hongkong, Signgapore, Korea, UAS, France.
Many peoiple speaks Chinese language, so it's good for me to practive Chinese language conversation.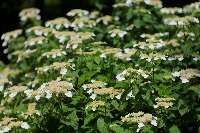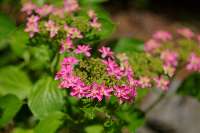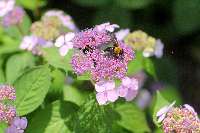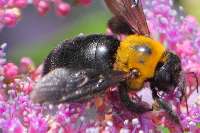 ---