Handmade bellows
You can use any menium or large format lens with 35mm SLR
Large lens movement without using tripod
It's easy to make your own pretty easily.
Shift/tilt lens for 35mm SLR is expensive and heavy. You can make your own belows easily.

1.Prepare a camera mount from a cheap junk lens. Metal mount part is recommended.

2. Buy or make a small bag. Compact camera case with a zipper is recommended.

3. Buy a lens. Medium format, large format or enlargement lens are recommended. Back focus (distance from film plane to the rear end of the lens) must be longer than around 60mm. I recommend Mamiya Press 100mm 3.5/2.8 as a starting point. EL Nikkor 75mm(or longer) is also good because it's really small and cheap.

4. Make a hole and cement the mount using instant glue.

5. Make anther hole on the other side of trhe bag fit for the lens, insert the lens, fix it using a flange.

6. Done. Use your left hand to move the lens and just shoot. AE may not work. I recommend you to use manual shutter speed.
Make your own shift and tilt lens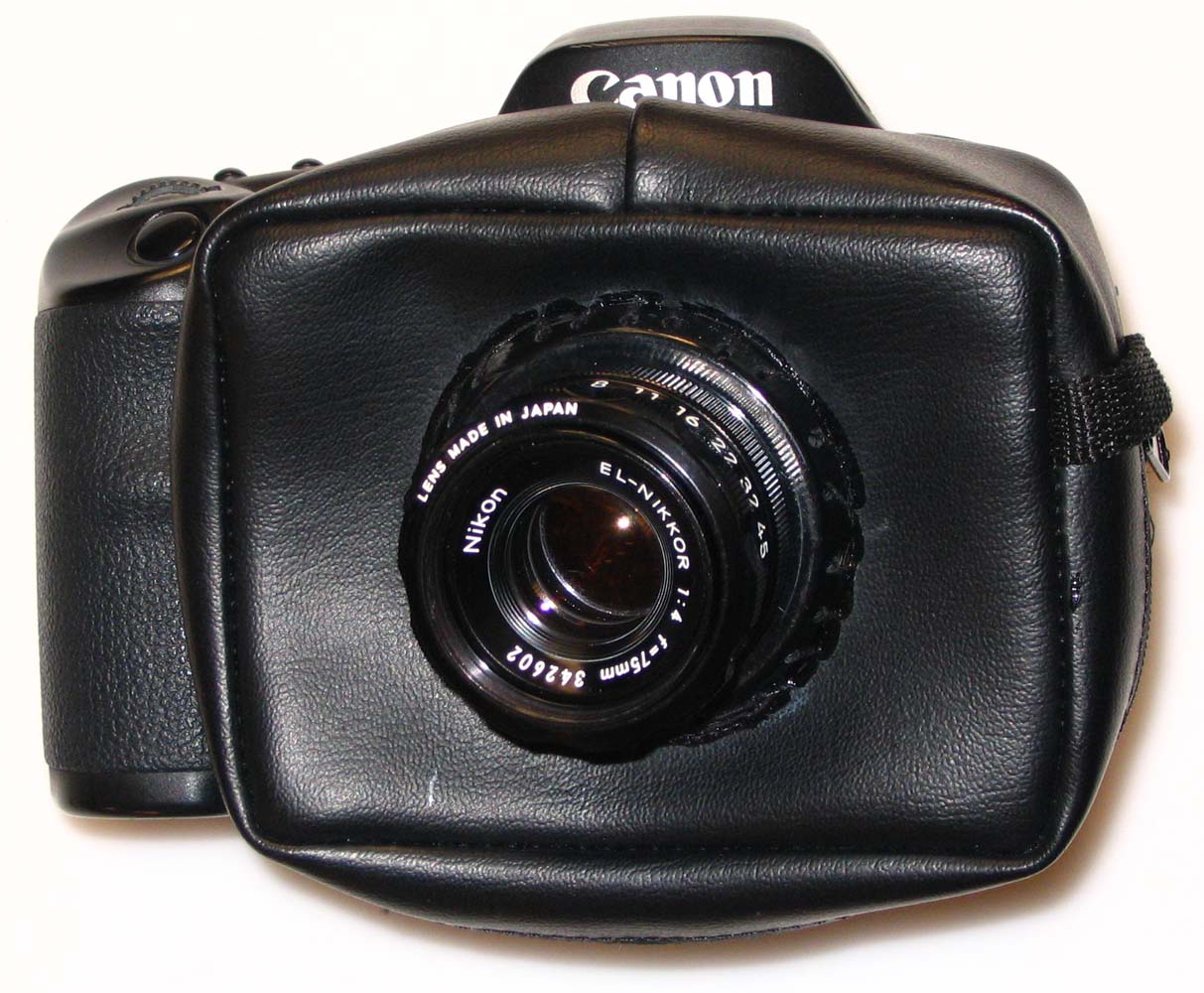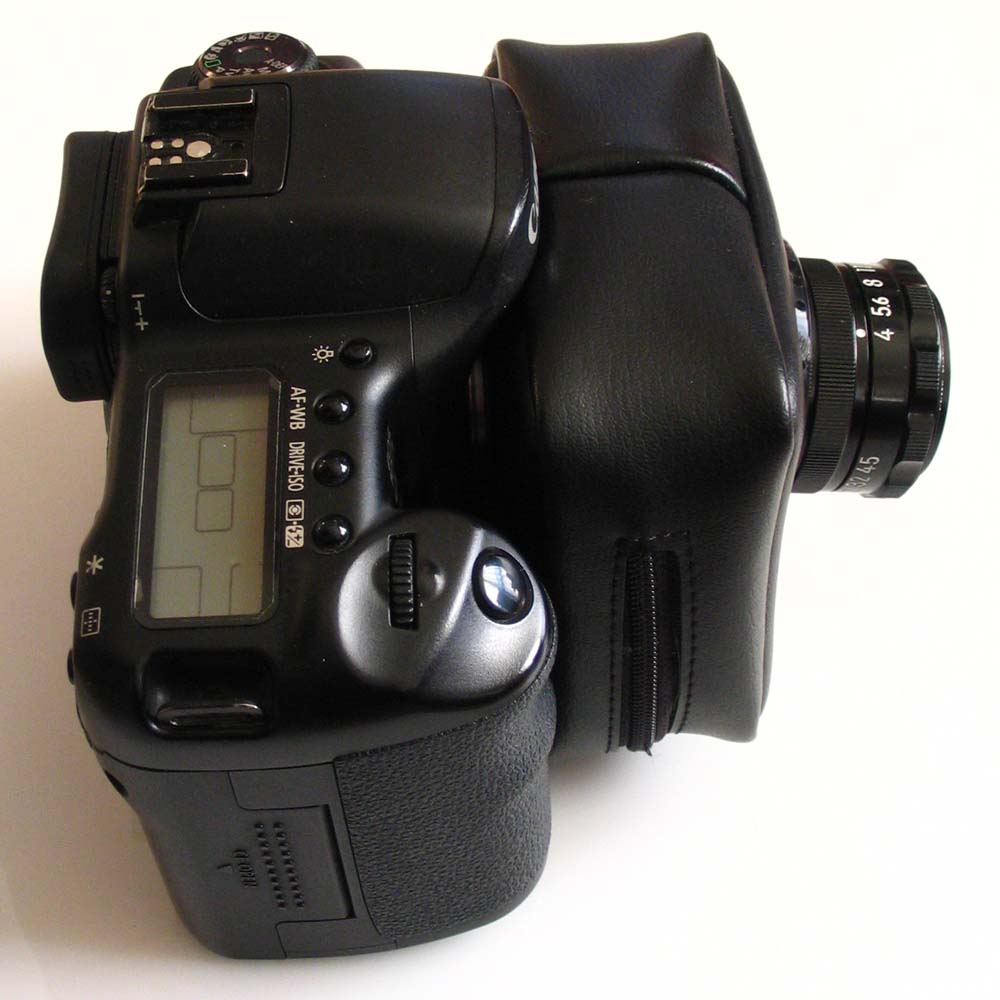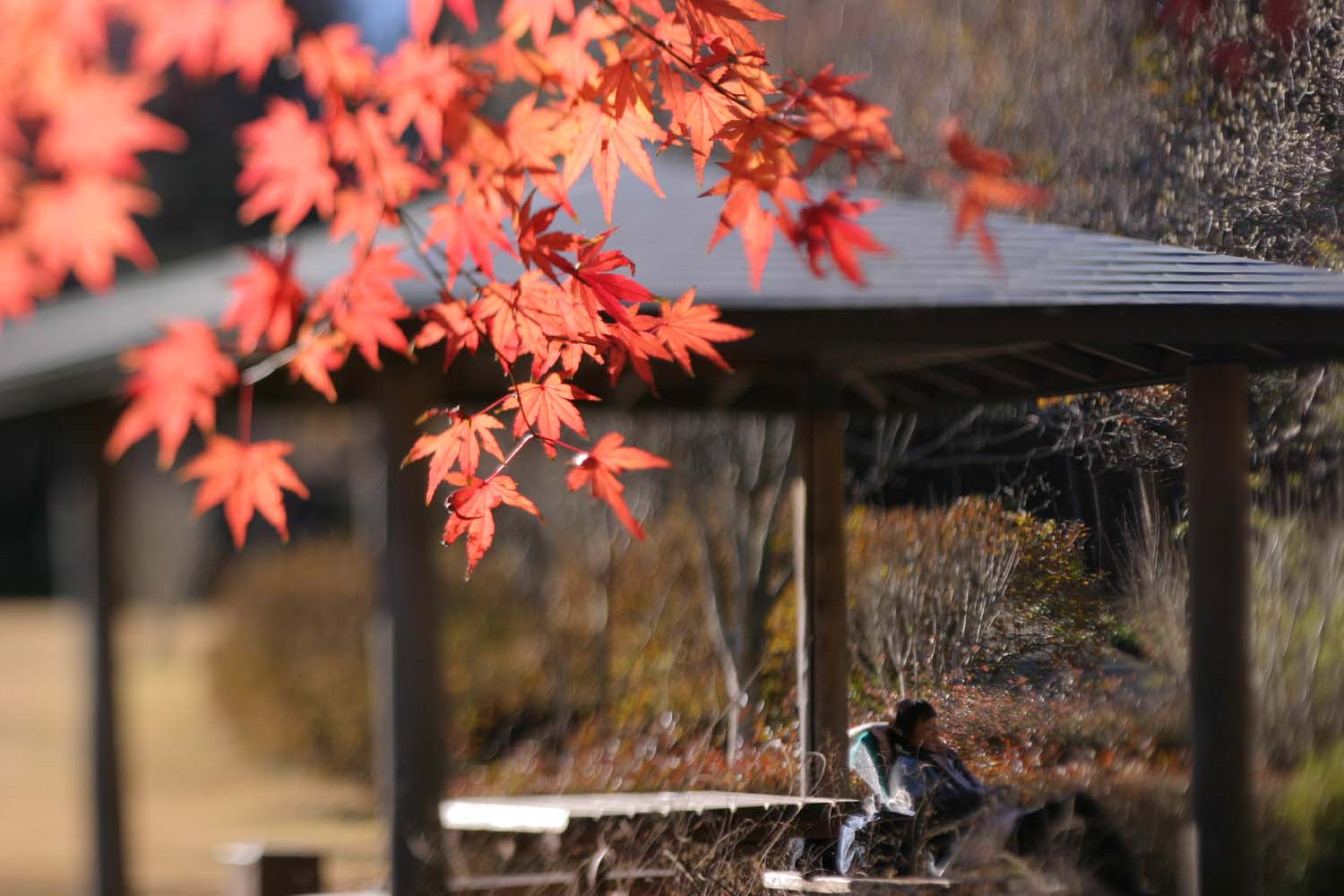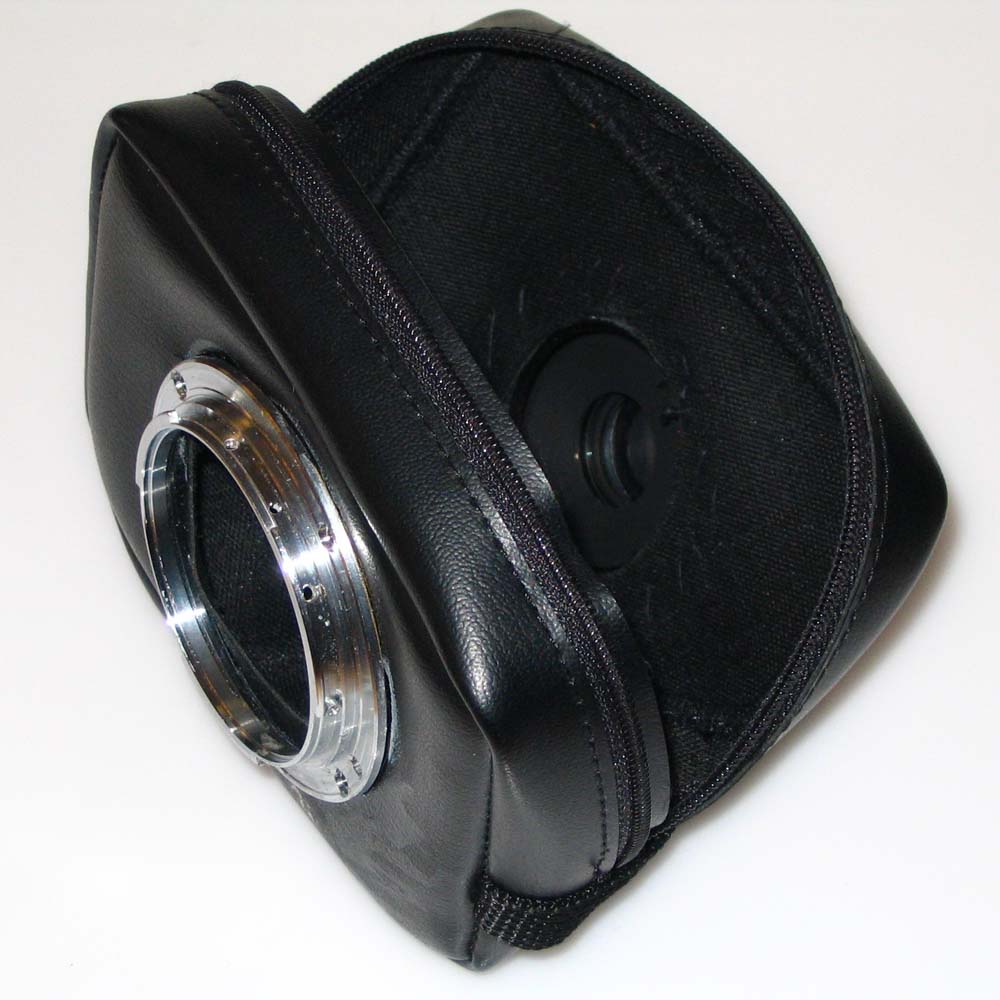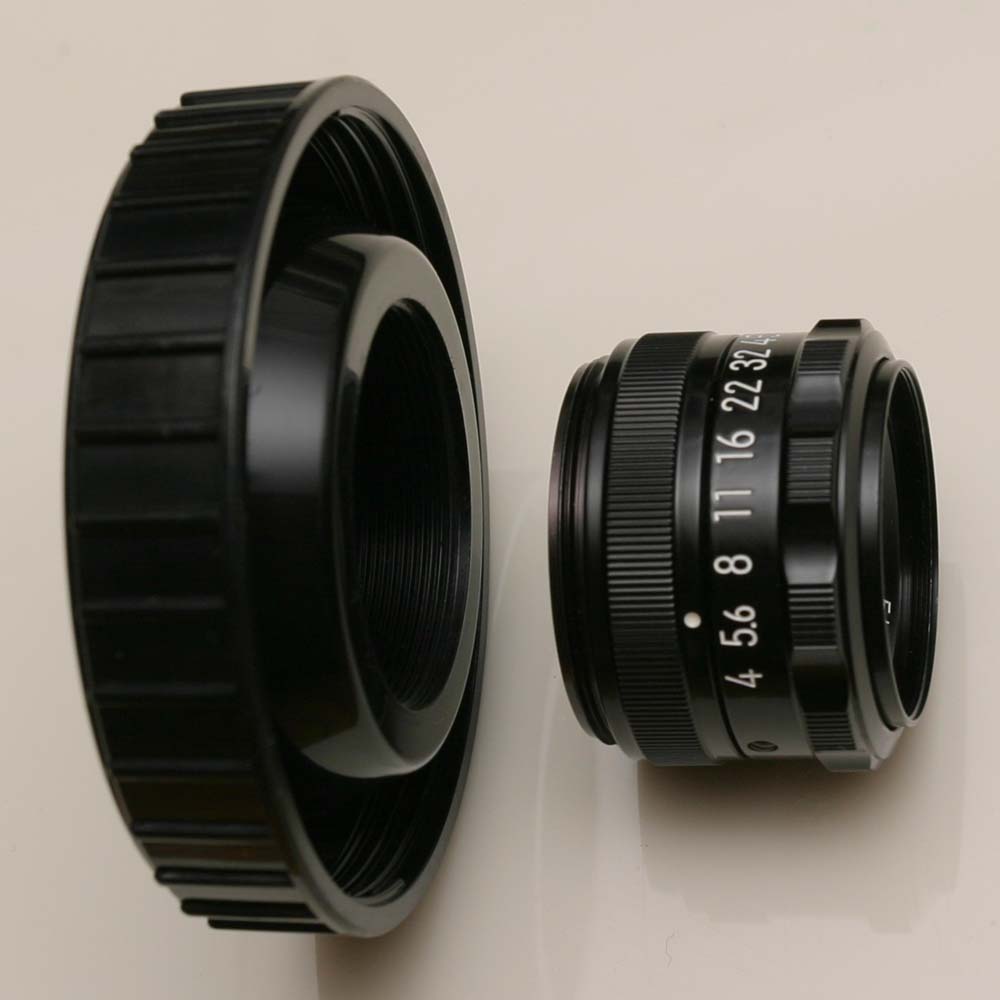 CANON EOS10D and EL-NIKKOR 75mm via a homemade bellows. Any lens movement can be done freely. Large format lenses are light weight in most cases, such a simple bellows is enough to hold the lens with your left hand. You don't have to worry about shielding the light because it use focal plane shutter of 35mm SLR.
Make another hole fit for your lens on the other side of the bag.
Insert your lens and use flange from inside of the bag.
For enlergement lens, you can make your flange by cutting a plastic case of the lens.


Buy a cheap junk lens and use the mount part only. Metal mount is recommended.
Make a hole in a bag (any tiny bag is OK. I recommend compact camera case with a zipper.
Cement the mount and the bag by instant glue.